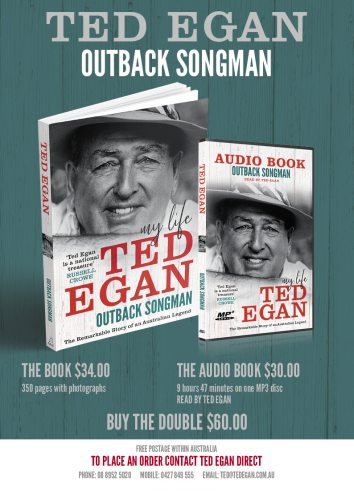 The extraordinary life of one of Australia's great raconteurs and bush musicians, told in his own words.
They don't make them like Ted anymore. He's the quintessential bush storyteller; he has rubbed shoulders with some of the best-known and least-known of his countrymen and women; and he can wring a heart wrenching song out of a beer carton.
In Outback Songman, Ted Egan recounts the story of his rich and extraordinary life. Born to a working-class family in Melbourne's Coburg, he has never had a music lesson. Nonetheless he composed some of the first original songs about Australian history and ethos, many of which are now classics.
Through his stories of growing up during World War II, teaching in a bush school, working with Aboriginal people in the Gulf Country, and performing in Alice Springs and around the country, Ted Egan brings to life an Australia that has largely disappeared. His encounters offer insights into national politics and everyday life over the past eight decades. His generosity of spirit and his deep understanding of his country shine from every page.