Ted Egan!! Love his songs. Perfect around the camp fire. I reckon this young bloke will go places". DICK SMITH AO

In the 1940s, when Australian Country Music was born, it was affectionately, and nationally, called Queensland Opera. This was not in any way disparaging, but Queensland was felt to contain the best features of Australian country life and things were held to be bigger, and better in Queensland than anything Texas (USA) could offer. In world terms, we reckoned we were able to match anything that emanated from America. We were happy to adopt their musical styles, as long as we could add our own flavour and colour to the music. So, although our pioneers adopted Amercian names like Slim, Buddy, Tex and Smokey, they quickly showed that they had something uniquely Australian to offer: Queensland Opera.

Ted Egan. True Aussie legend. We're lucky to have him and Nerys around the traps. He's one of my best students!! BAILS MYER AC

QUEENSLAND OPERA - A Who's Who of Australian Country Music (1940-2010)
BOOK, CD and POSTER $25.00 (includes GST and Postage)

Listen to a sample here (mp3 2.63MB).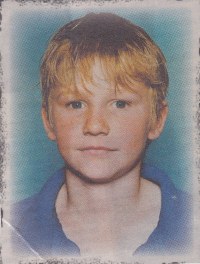 This is a picture of a young hero, Jordan Rice, who was swept to his death, with his mother Donna, in the Queensland floods of January 2011. Jordan was offered assistance by a brave Essential Services man, but Jordan said: "Save my brother first". Jordan's young brother, Blake, was saved. When I heard of this remarkable heroism I was moved to offer $5 from every sale of my Queensland Opera kit to the Jordan Rice Foundation, with the permission of Jordan's father, John. To date I have sent $2500. So your purchase of the Queensland Opera kit (book + CD + poster) will help perpetuate, in fitting fashion, the memory of this brave young boy.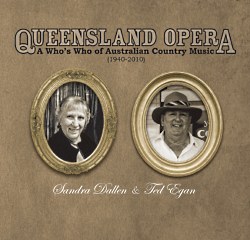 Book & CD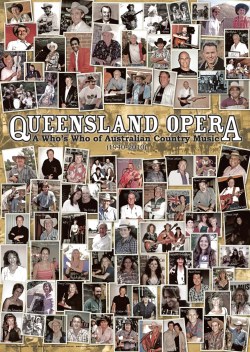 Poster